Instant Heart Rate: HR Monitor & Pulse Checker
A Useful Pulse Checker App
Tracking your health parameters has become far easier with the advent of mobile health apps that help you keep in touch with your body and the vital signs that can indicate your fitness levels. The recent advancement in phone technology has greatly helped in monitoring heart rates, steps and other important fitness parameters directly through the phone. While smart watches can claim to measure systolic blood pressure as well, mobile phones can also do more than a decent job if you install the right pulse checker app on your phone. Instant Heart Rate: HR Monitor & Pulse Checker is one such app that has been developed by Azumio with the idea of providing you a good idea of your heart rate at different stages of your day.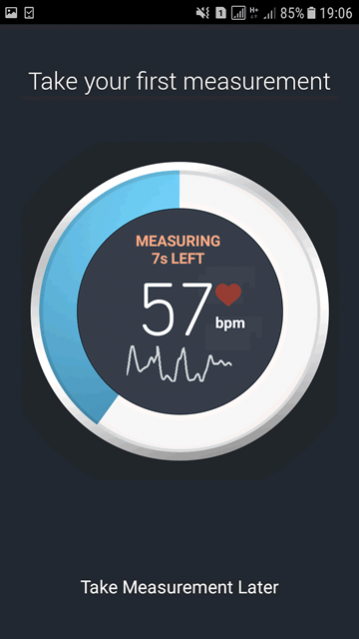 A pulse checker app can really help you see your fitness in terms of your heart rate. When you would exercise, the heart rate should go up and it should stay normal when you are resting or doing normal routine work that does not put a lot of stress on your body physically. With the idea about your heart rate patterns, you can easily understand where your fitness truly lies as a high heart beat during normal daily activities can show that your body is unfit and that the heart is doing more work even when you are not fatigued. On the other hand, a fit individual can really take a look at how much you are stressing your heart during exercising to see where to scale back and where you can go to put more effort.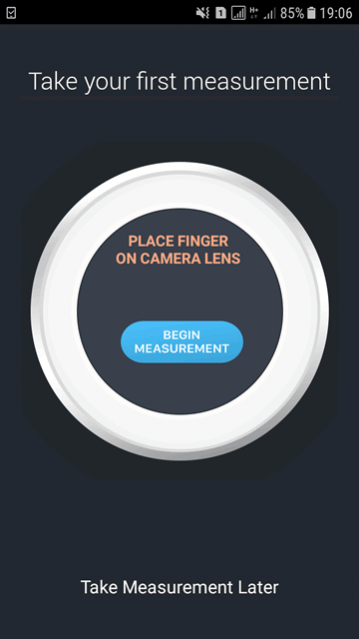 Instant Heart Rate is a pulse checker app that offers you a simple way of measuring the heartbeat. All you have to do after opening the app is to tap on the pulse checker option and then put your finger on the camera lens. The app normally takes 20 seconds to give you your instant heartbeat and you can then record it with an attachment about what you were doing before checking your pulse.
The pulse checker app's basic version does not offer fancy trends and graphs and doesn't offer anything extra like a check of your steps, your hydration goals etc. However, it does keep a week-wise record of your heartbeats and tells you when it was highest and when it was lowest. It also shows the activity that you were doing while a particular pulse rate was recorded.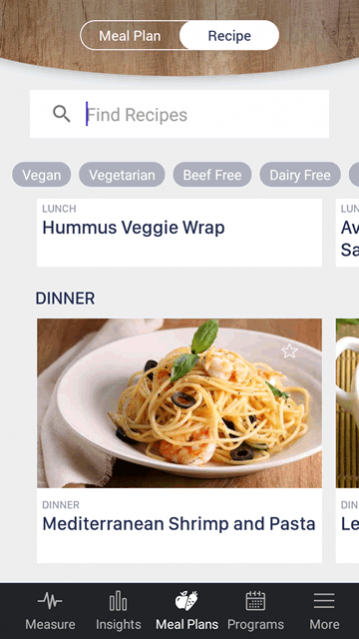 Instant Heart Rate also offers an interesting meals section in the app's basic version. Here you can take a quiz that asks questions related to your fitness goals to provide you with a diet plan that can get you to your fitness targets. There are a number of meal plans available and it breaks down the meals into daily plans. The meals for breakfast, lunch and dinner for each day are separately suggested. The only problem is that you cannot see the plan after Day 2 while you cannot look at the recipes either in the basic version of the pulse checker app. You would have to subscribe to the premium version to get access to the whole meal plan and all the recipes.
Features:
Nice and user-friendly app design
Easy way of measuring the heart rate
Good record-keeping of all measured heart rate values
Easy to connect with Google Fit to see the measurements directly in Google Fit
Conclusion:
If you are worried that the your heart rate stays too high or if you want to keep a track of it when you are exercising, Instant Heart Rate is a nice app to use. The pulse checker app offers the basic utility free while if you are interested in tracking other aspects of your health as well, the app's premium version is also worth a try!
---
Add a review
Tell us your experience with
Instant Heart Rate: HR Monitor & Pulse Checker
RELATED PROGRAMS
Our Recommendations
---
---
---
---